HEAVEN-ROC
A Shopify Jewelry Store
HEAVEN-ROC
A Shopify Jewelry Store
Project Brief
We partnered with Heaven-Roc, a new jewelry brand, to create an international Shopify website for their handcrafted luxury jewelry.
Heaven-Roc was a Magento merchant before deciding to switch to Shopify. Easy to manage, intuitive, and professional, Shopify is the perfect platform for their brand. When they approached us for website migration, custom development, and brand redesign, we built a high-performance team of Shopify experts to ensure seamless project delivery.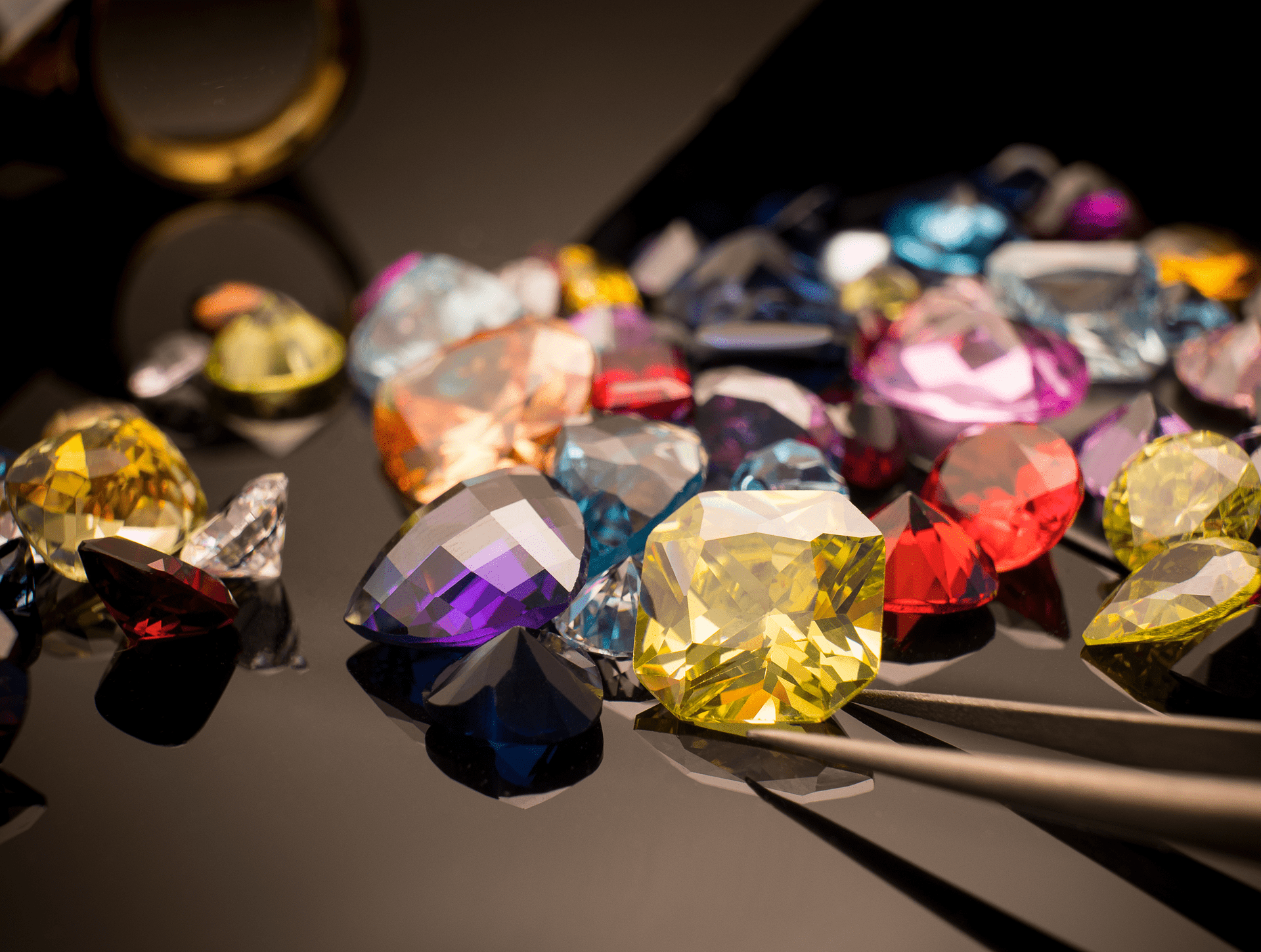 Our Goals
Develop a unique Shopify website that would allow their business to grow and expand
Create an elegant brand identity that would represent their jewelry in the best possible manner
Make their website user-friendly and enjoyable for customers with luxurious taste who're looking to buy high-quality fine jewelry
Market their business to their target audience and make Heaven-Roc a trustworthy brand with a strong online presence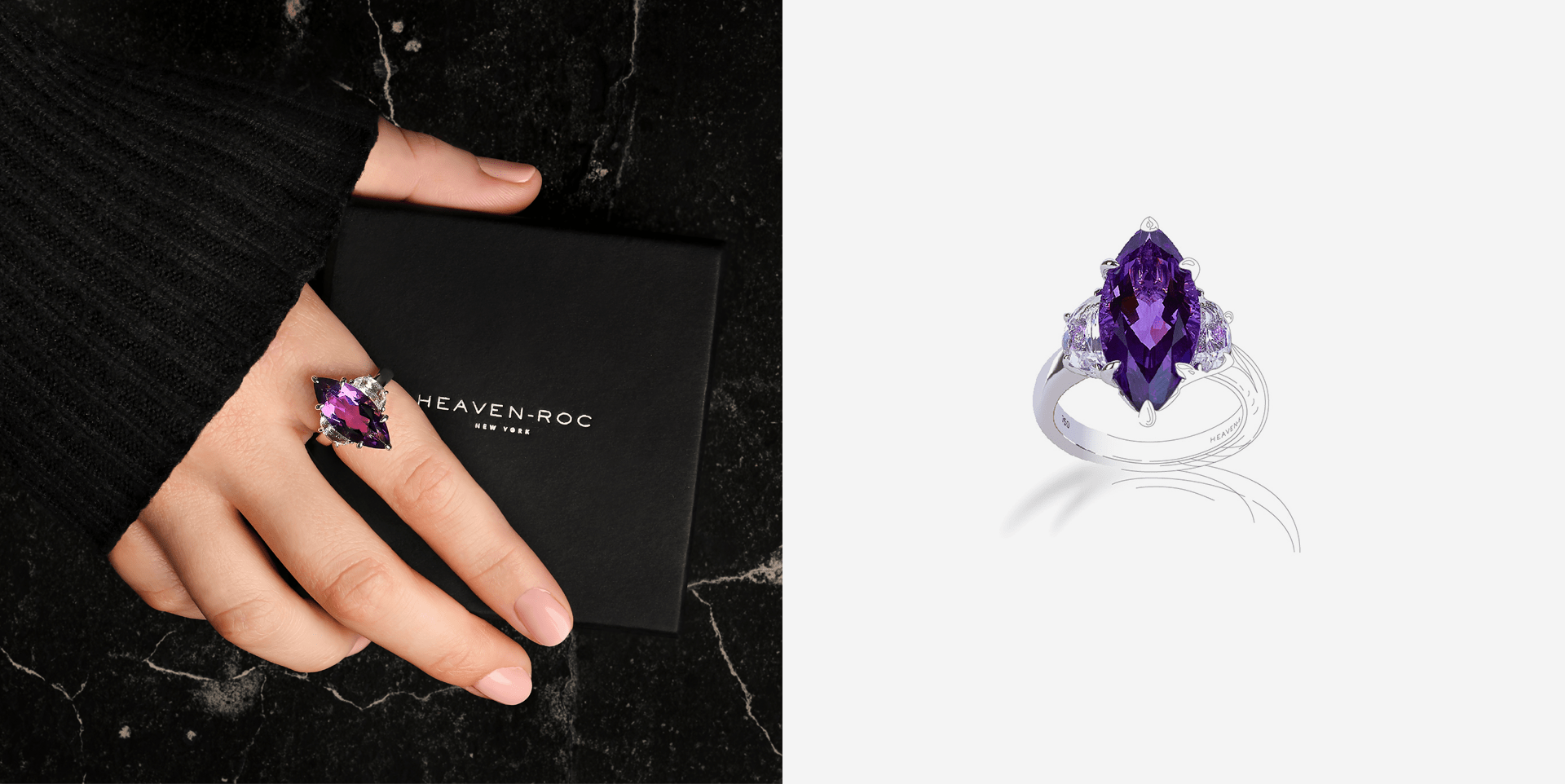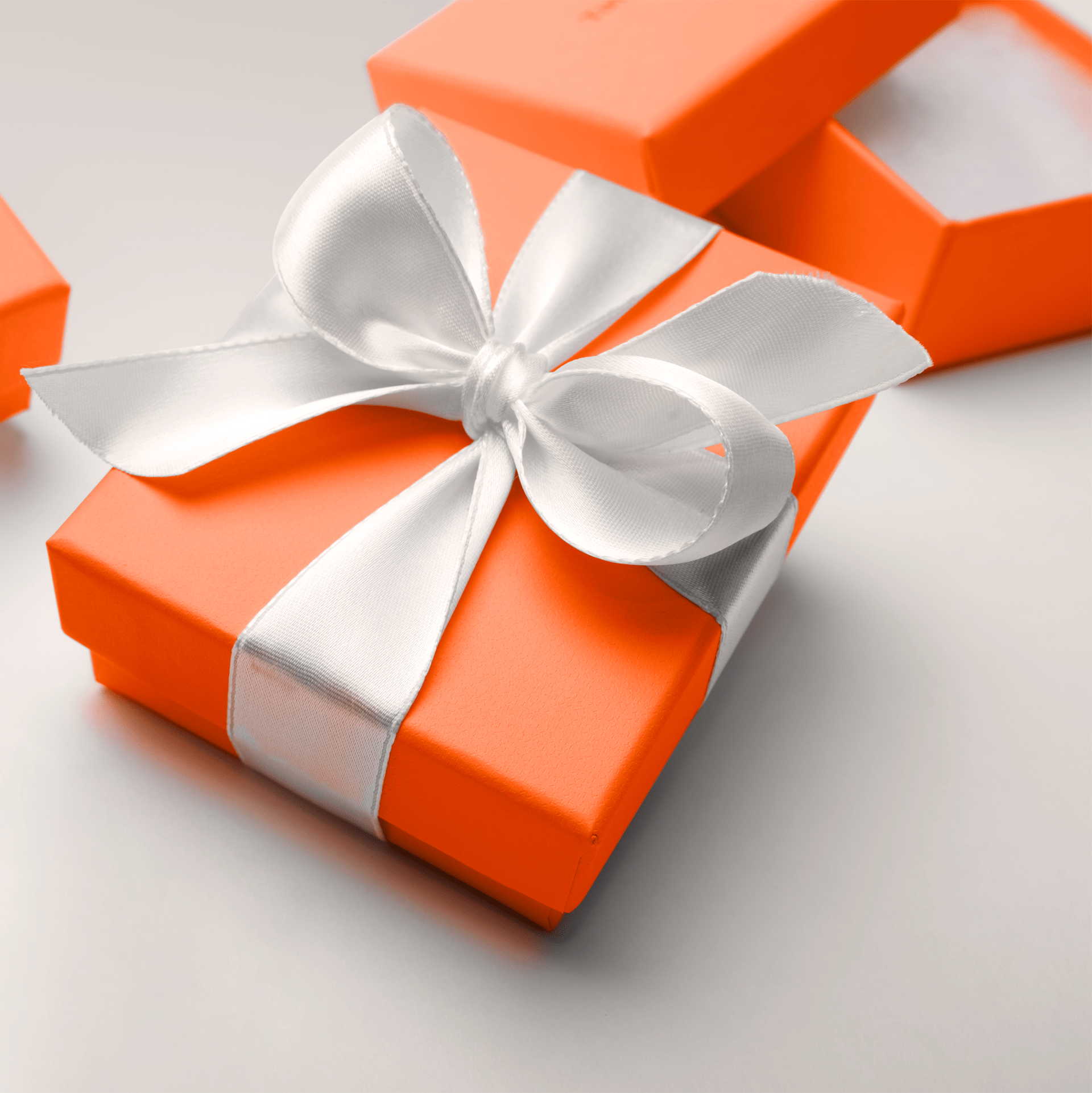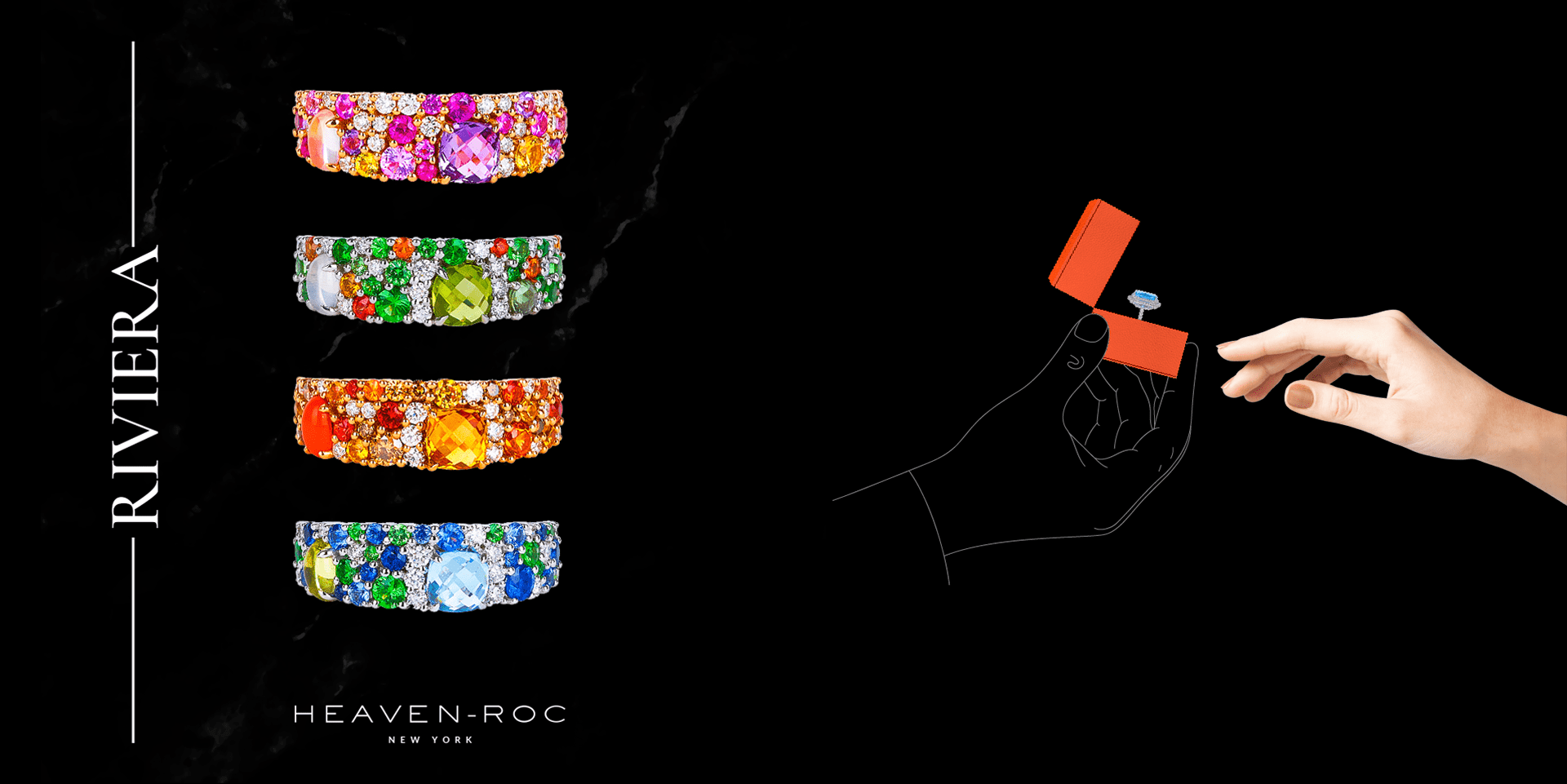 Our Plan
Working closely with Heaven-Roc, every step of website migration and development went smoothly and effectively. Having their elegant gemstone and diamond jewelry in mind, our team performed extensive research of visual concepts and innovative solutions. To successfully represent Heaven-Roc's wearable luxury, our designers used image processing to create photomontages with models and rings as well as produce ring designs for the site.
What we wanted to accomplish for this brand was a luxurious and seamless customer and user experience. This goal meant developing the entire Shopify website from scratch: from main and static pages to product pages. We adapted previous content and created original designs to bring their timeless elegance to life.
Since we're a full-service Shopify agency, Heaven-Roc trusted us for marketing and branding services. After performing competitor research, SEO analysis, hashtag research, and brainstorming ideas, we crafted a personalized content and social media strategy. We produced one blog post per week to ensure Heaven-Roc becomes a trustworthy brand for its target audience, known as the best online store to buy jewelry. Since social media is the place to connect with their customers, we created engaging social media content for Linkedin, Instagram, Facebook, TikTok, Twitter, and Pinterest. As their community managers, we ensure exceptional customer support and experience. Thanks to the app we developed, the social share links for Heaven-Roc show Google, social networks, and a complete presentation of Favecone + H1-H2. Together with Heaven-Roc, we built a successful and elegant Shopify store from start to finish.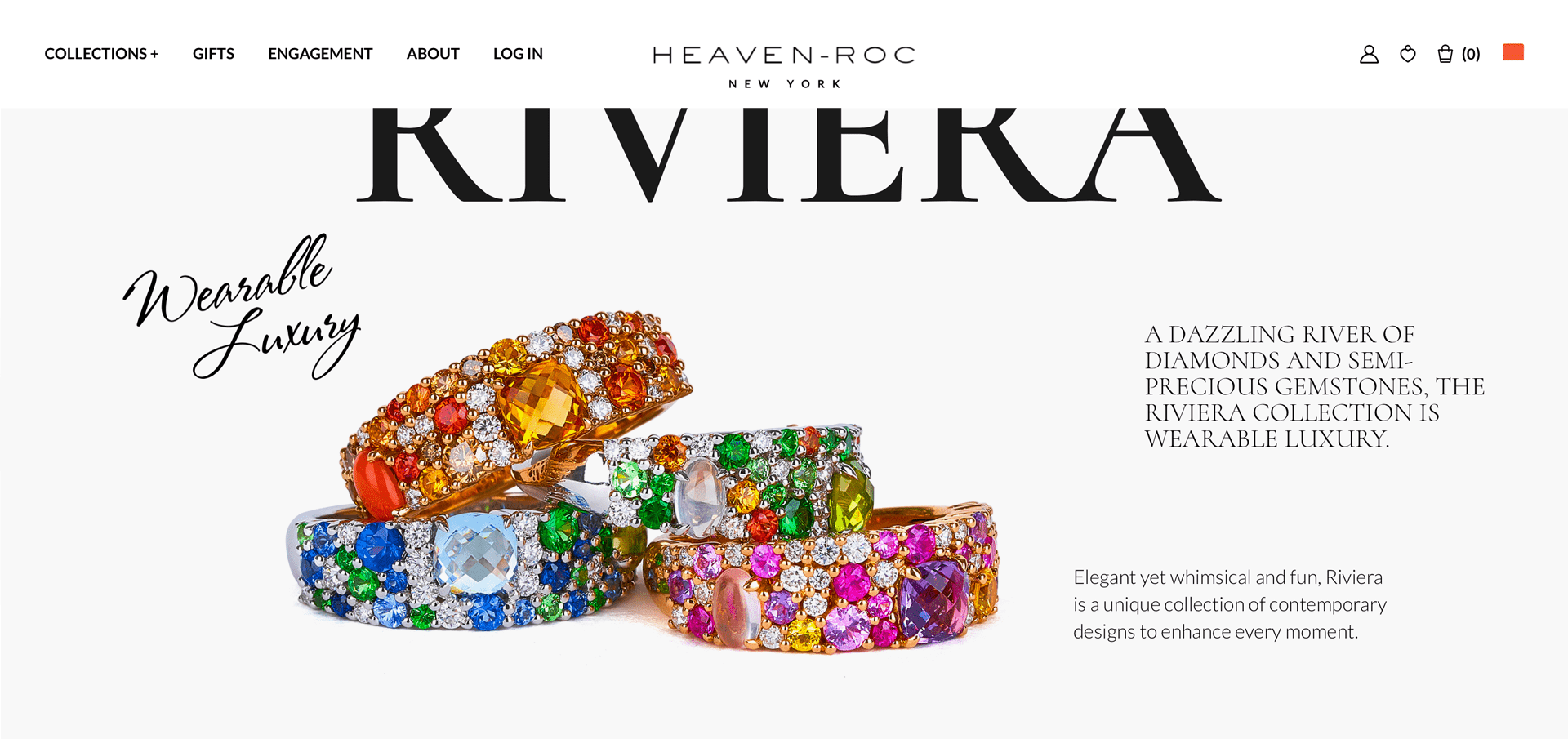 Do you want to see the final result? Check out the website below.