Graphic Design and Brand Identity
Nevelis is one of the top branding and marketing agencies for graphic design and brand identity. Contact our Digital Branding Agency Israel for the best graphic and design services.
Inspire the visitors
with the visuals
your brand owns
Build the impressions with marvellous Graphic
Design and unique Brand Identity
Establishing brand identity is the foremost step in marketing. Every company has to work on this particular step to stand out from the crowd and reach consumers. You can only achieve brand identity in a true sense when your consumers are well-aware of you visually. This helps you to gain their attention in seconds.
Branding starts with the very first step in naming your business. To make it visually distinct in the eyes of consumers, you have to get a logo for your business.
Visuals are the quickest way to grab attention and create an impact. That is why the graphic design of your brand plays a huge role in deciding how your customers perceive it. Your brand must have a convincing visual identity catchy enough to turn the heads around to stand out among your competitors.
Focus on graphic design and brand identity can generate massive ROI for you. Selecting the right partner for your brand identity and graphic design is a worthy investment in your business. You can contact us for a branding consultation. We aim to help you achieve the best image in the eyes of your consumers.
Expert designers can help you influence
your crowds with graphics and brand
design.
Your brand's visual uniqueness plays a massive role in winning mind shares and market shares for you. That is why we have trained our graphic designers to ensure creativity by never depending on templates. Each design we create for your brand represents the true essence and narrates your brand story visually.
While talking about graphic designing, we cannot ignore the custom template-based designing circulating in the market. It comes cheap, but it can affect your marketing badly. Do not let your ship sink with template-based graphics. Always consider investing in creative, fresh, conceptual, and new designs for your business.
You have to show the soul and story of your business in a single logo. It must be attractive, elegant, and convincing enough to bring you sales.
Say NO to Soulless
Brand Logos
and Graphics!
A design is much more than colours scattered in different shapes. A concept is what puts the soul in any design. A vision is what makes the design memorable and helps your brand to impact its prospects.
A minimalist logo and visual art are what looks good to the user's eyes. If your brand catches user's eyes, congratulations, you have established a link with your consumers by being visually distinct and recognisable.
Considering all these factors, our brand identity agency especially emphasizes creating conceptual graphics with a sense of branding. This is what makes us different from other branding and marketing agencies.
Every aspect is well optimized under the expert's supervision, from the logo to the graphic charter and the UX / Ui adaptation.
Resultantly, our designs hit the ergonomic and logical senses of users and help you leave a memorable impression.
Things you should look at while establishing
your brand identity
Uniqueness
It is not as simple as it sounds. Being unique comes at the cost of originality, thoughtful creativity and time investment. Your brand logo, colour combination, typography, slogan and every branding item must have a distinct look in the sea of your competitors.
The Wow Factor
If your brand's logo amazes people with its concept and story, congratulations, you have inserted a positive and memorable image of your brand in their mind. The creative narration with graphics helps you link to consumers visually and psychologically.
Business goals
and persona
The job of the designer is to focus on colours, typography and concepts. To add persona to your branding, always provide your goals and business description to your designer. Let them know what you are expecting. Tell them the concepts you think they should keep in mind. Describe how you want to see your business representation. When you contact us for your designs, our brand identity design agency always ensures to ask these things to get the perfect graphics.
Market and ideal user research
Keeping the ideal user in mind can help you design a piece that can convince them easily. It helps to catch their attention. For example, a brand selling kids toys always uses funky colours to represent the fun and get kid's attention. This includes market research and psychological perspectives. In our marketing agency brand identity, we have trained our designers to look for these aspects and create the most relatable design.
Visual elements
A logo is not the only visual element in branding. All the social media handles of your business need well designed and impressive posts. You can get post templates and images developed by professionals. 
Your website needs lots of visual elements in the form of buttons, images and typography. At our creative agency brand identity, we have experienced designers who can save your website from looking dull and unattractive.
Corporate brand style
After getting the perfect logo, you need to get designs for business cards, banners, brochures, letterheads and uniform of employees, if any. A designer knows how to help you achieve branding goals in these areas. You must get creative designs for these items as they will generate awareness about your business without words.
Style guide
Once you get all your designs ready, always ask your designer to help with a style guide. It will help you get instructions to use branding graphics in the right way. You can use it to avoid poor visual representation. It includes a colour and size guide for branding items.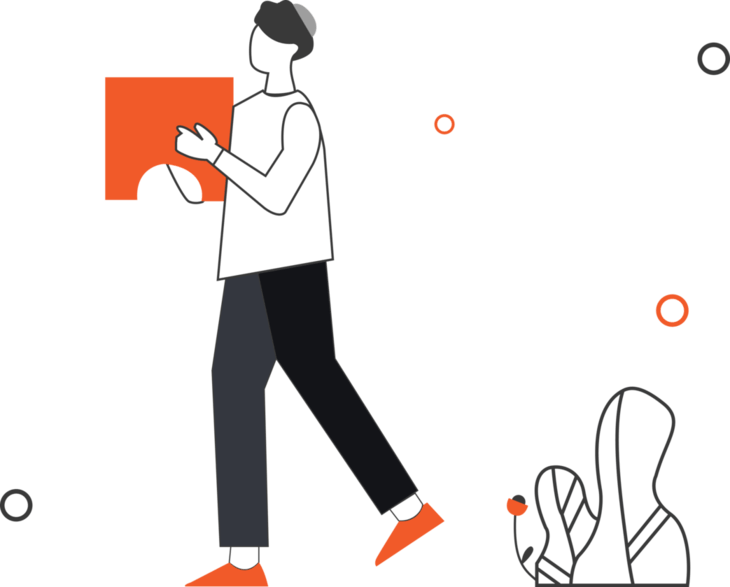 Our visual designs speak to
your audience.
We help you in achieving four branding
goals:
Catch the attention of new and existing customers

Always get you noticed at the right time by the right customer

Narrates your brand story with unique concepts

Help you in branding through all Marketing Mediums.
Our Professional Branding Services
Our Digital Branding Agency Israel provides the following branding products
LOGOS
Logos owns the importance of being the visual name of your business. Each product, card, profile and service of your business wear your brand logo. That is why we bring the soul of your brand into your logo to create a simple but massively impacting image in your viewer's mind.
BUSINESS CARDS
Moving into business networking without a business card is worthless. Having a unique and visually attractive business card designed by top-notch illustrators helps you network and build new customers.
BROCHURES & FLYERS
Marketing with infographics is one of the best ways to create brand awareness.  Always get balanced, simple, attractive, and impactful flyers for you to stand out in social campaigns.
COLOR SCHEME
Colors are the core of any design. Choosing psychologically compatible colors to create the best impact and gain the most attention of customers towards your brand.
TYPOGRAPHY
We cannot deny the impact of stylish fonts and impressive typography in impressing our eyes. Customers read what impresses their eyes.
IMAGES & DESIGN
Without images, a website has no visual attractiveness. We provide unique, royalty-free images for you to use in your website design. This helps you to interact with your customers online with a unique brand voice.
Our Logo Design & Brand identity agency has a team of professionals who take into account all the aspects of a great design to level up your branding.
How can we help you?
Build the impressions with marvellous Graphic
Design and unique Brand Identity
We are among the Top Branding Agencies In Israel for the following reasons:
Your preferences are our priority guidelines while designing your brand identity.

Get 100% unique designs without any template.

Revisions till we achieve your satisfaction in our design.

Psychologically impacting colour scheme is implied

Conceptually speaking, designs to turn the heads around

Our team of designers, illustrators, creatives and copywriters work closely to achieve your branding goals.
Get the best at the most affordable price.
Contact us today
You get a highly personalised design from a dedicated design team.
We provide you with all format of files and royalty-free images.
In case of any concern, our help desk is always there for you.
Say NO to soulless and dull designs!
It is 2021, and we are already more than aware of how important branding graphics are. So throw your old designs in the bin and raise your brand identity with us. If you are looking for a design that speaks volumes, get our professional services today. Let us help you to reach out to your customers by leaving a soulful impact through your branding identity. Get the right design for the right impression on your right customer!