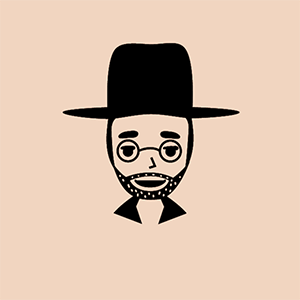 Michaël Reich
Founder CEO & Creative Director
After studying Social and Economic Administration at the University of Strasbourg, Michaël specialized in communications by attending a training of the European Union. He went on to work as a production manager for ARTE, then led a production company.
Later, he decided to start his Yeshiva education in Jerusalem where he had the honor of rubbing shoulders with the greatest minds of our generation, only to be personally trained by a leading rabbi. During these 18 years of studying in Israel, he ran youth study centers and was the editor-in-chief of an educational magazine for French families. The needs of the French community inspired him to get involved in a school integration project within an Israeli school. He then proceeded to specialize in the development of associations as a consultant.
At Nevelis, Michaël leads a creative team of Shopify experts, making sure we meet (and exceed) our clients' expectations. He believes that passion is the secret ingredient for success - that's why he excels in helping online businesses grow on Shopify. With his leadership skills, branding expertise, and love for innovation, Michaël inspires his team members to strive for excellence. If you want to take your online shop to another level and stand out from your competitors, we're here to deliver innovative design solutions that your audience will adore.
Let's work together! Get in touch with us for a consultation