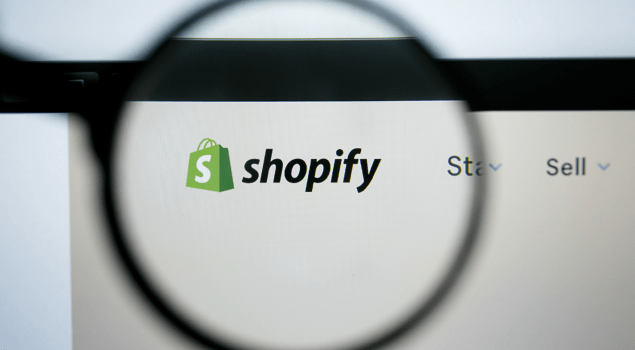 Nonprofits are looking for ways to enhance their fundraising. Shopify helps them achieve their objective through its dedicated support and personalized plans.
Almost 87% of nonprofits use digital methods to collect donations. If you are one of such nonprofits looking for an eCommerce platform with the primary purpose of increasing your funds, consider Shopify as an ultimate choice.
In 2019, businesses built on Shopify experienced a 50% increase in their online sales. With its exceptional offers and discounted plans, Shopify will enhance the fundraising capacity of your organization.
Furthermore, our agency, Nevelis Web, can make this process effortless for you. We offer expertise in developing fundraising strategies for nonprofit organizations. Our experts can help you create a striking Shopify store that will attract customers.
Besides, Nevelis Web enhances your visibility through the latest marketing approaches. Usually, nonprofits have no experience in eCommerce, so it is better to trust the experts.
Enhanced visibility of your organizations

Exposure for your cause

Eligibility for Shopify discount offers

Increased productivity and sales

Data insight about customers/donors
These are a few benefits of Shopify for Nonprofits. In this write-up, we will be discussing the facilities that Shopify proffers to nonprofit organizations in Israel to help upscale Jewish society by helping their schools, colleges, etc.
Let us dive into the discussion
57% of the nonprofit organizations that opted for digital fundraising methods experienced an increase in their funds. Shopify makes the process easy by featuring two plans for nonprofit organizations
6% nonprofits in the US/.Canada faces issues while starting or ending a campaign. However, Shopify helps you combat this challenge through its strategic plans.
NPO Lite
Shopify offers two pricing packages under the NPO Lite plan
NPO Lite without an online shop is for $9/month or $96/annum

NPO Lite with an online shop is for $29/month or $312/annum
Both these packages come with free channels. If you opt for the annual program of NPO Lite, you can avail 10% discount. However, biennial or triennial packages don't offer discounts.
All the features of NPO Lite are similar to the Basic Shopify plan. Although, some additional perks of this package are
The transaction fee is reduced to 1% as compared to the 2% of the Basic plan. However, you need a 3rd payment provider to take advantage of this feature.

Payment credit card rates are also minimized.

Allows you to receive donations through your Shopify store as a registered nonprofit in the US/Canada.

Offers unlimited staff accounts

Immediate carrier shipping

Three locations (at the maximum)
NPO Full
NPO Full plan is also available in two pricing packages, one without and one with an online shop.
NPO Full without an online shop – $79/month or $852/annum

NPO Full with an online shop and retail POS functionality – $99/month and $1068/annum
Nonprofits can also get a 10% discount if they opt for an annual package.
Though NPO Full might seem like an expensive plan, its attributes are exceptional. Though it resembles a lot to Shopify plan, some noticeable characteristics of NPO Full are as follows
If you are using a 3rd party payment provider, the transaction fee will be 0%, which is a
win-win situation.

Allows nonprofits to create unlimited staff accounts

The credit card rates for Shopify payments are also less compared to the Shopify Plan

Permits fundraising directly through your e-store

Immediate carrier shipping

Four locations (at the maximum)
Fundraising is a demanding activity for nonprofits. The advent of modern digital fundraising techniques (email marketing and using eCommerce platforms like Shopify and Wix etc.) have made the process even more challenging. Each method comes with several requirements.
Out of these programs, Shopify is fairly advantageous because of its nonprofit-friendly policies and excellent NPO plans. Ecommerce for Nonprofits has changed the game of fundraising since nonprofits can choose among four different packages and see which one suits their requirement.
If your organization still finds this fundraising a bit complicated, then you can turn to Nevelis for a helping hand. Our experts are always ready to assist you with the best possible fundraising ideas for nonprofits.