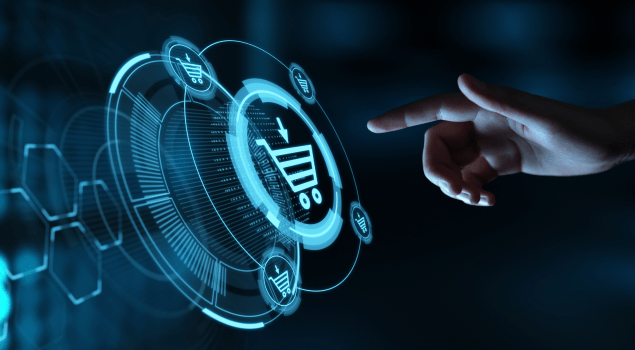 In this era of technology, you can see the growing trend of online fund transfer. Whether it is from the website of nonprofits or through emails, we can't deny the significance of digital fundraising.
A study on fundraising methods showed 87% of funds in US nonprofits are generated online.
Though digital tools are proffering great opportunities to nonprofits, they are constantly evolving. New techniques are being introduced. There is a continuous change in the effective strategies of digital fundraising.
In the past, there were a few nonprofits that had established online platforms for funding. However, nowadays, it has become mandatory to use a pragmatic approach and opt for these digital methods. Consequently, the competition has increased. Now, you have to commence new emerging techniques to enhance your visibility for donations.
If you don't know where to start, you can rely on our experts to help your organization stand out. We, at Nevelis, create brand awareness for businesses. We practice multiple high-end methods for this purpose.
Here are few nonpareil digital fundraising techniques for nonprofits that will surely increase the volume of donations.
It is one of the most effective techniques to gather donations online. The efficacy of this method has led to its increasing popularity. In this process, your supporters create personal pages for donations. They act as a mediator by raising funds for your nonprofit.
Your supporters/ donors use their credible relations with their familiars. They introduce you to their social circle increasing, your digital visibility and, eventually, your funds.
Peer-to-Peer fundraising is of several different types. You can establish a platform and invite your supporters/donors who are willing to participate. Besides, you can ask celebrities or musicians to publicize your motive.
Webinars are pretty popular with youth nowadays. In order to shift the preference from the "organization-centered" approach to the "customer-centered" one, nonprofits need to hop on the trend. You can arrange webinars to reach a diverse audience. It helps you educate people about your aim.
Offer informative seminars and invite expert orators. Each of these options is equally helpful in raising funds. Furthermore, you can also use this webinar to highlight your objectives.
You can charge an entrance fee to join the webinar.

Mention your purpose that you are collecting money for donations. It builds credibility.

Advertise it on your social media, and it will attract donors.
Though it isn't a new technique, its potential to increase the volume of your donations is highest among all these digital methods. A study shows that the number of email users will increase to 4.6 billion in 2025.
Email marketing is the secret of every business's breakthrough. You can develop an effective email marketing strategy to raise funds for your nonprofit. You can remind your donors of your ambitions. You can set monthly or quarterly donation plans for them.
Location of donors

The frequency of donations in a specific area

The nature of your donors
It helps you improve your marketing strategy.
The screen time of people is increasing day by day. They are spending more and more time on social media. Nonprofits can start social media campaigns for fundraising. For an effective campaign, you need to ensure your presence on social media platforms.
You can choose any platform and start creating content according to the preferences of the platform's audience. Facebook, Instagram, and Twitter are the most used social media platforms for global marketing.
Telling motivating stories and sharing stirring content portraying your objectives can bring donations. The purpose of these campaigns is to enhance communication with donors.
Many social media platforms also offer specific features for fundraisers. If you can invest, you should consider the placed advertisements exhibited on social media platforms.
The pandemic has already changed educational trends. People are now more comfortable in virtual classes. A recent study has shown the size of the e-learning market, which was $101 billion in 2019. It is supposed to reach $307 billion by 2026.
Thus, nonprofits can organize classes or workshops and raise funds.
You can choose to proffer classes and workshops according to the interest of the masses, such as cooking, dancing, yoga, workout, or meditation. By defining a specific fee to join these classes/workshops, nonprofits can get sizable donations.
Besides developing an entire course, you can also go live on your social media platforms. Other than that, nonprofits can also invite experts to conduct workshops. The latter option is usually more efficient.
In this day and age, it can be challenging for nonprofits to keep up with the trends. Not giving proper time and importance to these digital fundraising techniques can be disastrous for the growth of a non-profit. That is where Nevelis comes in.
We employ impactful tools like Google ads, Facebook, email marketing techniques, etc., to enhance the growth of your organization. So, what are you waiting for? Contact our experts now and see your non-profit bloom.