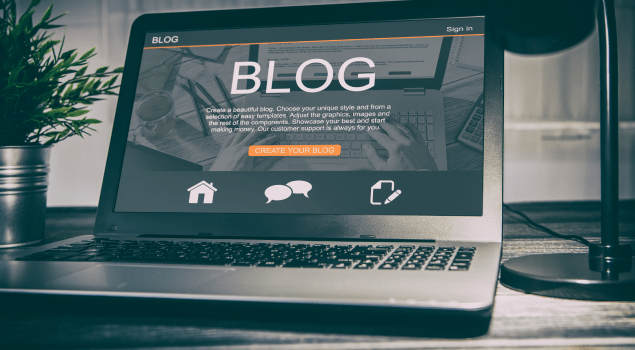 Starting a website for your nonprofit is the first step towards digital fundraising. However, you have to overcome a lot of bumps in your path. One of the major complications for nonprofits is introducing changes to their website, such as a blog. Organizations have no insight into the market trends and strategies.
Nonprofits usually can't decide what alterations or additions will lead to enhanced fundraising and a simplified content creation process. It is why you need expert advice to ace your way through digital marketing methods.
Our agency, Nevelis, offers the consultation and implementation of digital fundraising techniques that you are looking for.
Besides building interactive Shopify stores for you, we can also guide nonprofits about other marketing strategies and website instigations. Integrating a blog with your website is a crucial decision. It is why our agency is here to help you with the best Nonprofit blogs.
In 2020, the UK bloggers received over 50,000 unique visitors to their blog. Are you doubtful about whether your website needs a blog or not? Can blogging help you highlight your objective? What are the pros and cons of website blogs? Are you oblivious to the role of blogs in modern marketing strategies?
If any of these queries address your frame of mind, this write-up is for you. All you have to do is to look for some particular signs. These signs will tell you whether your website needs a blog or not.
Newsletters, PDFs, and email subscriptions are old techniques of spreading news content. Nowadays, people are less likely to download PDFs from their websites or subscribe to emails. Even if they do, the email-open rate for nonprofit organizations is low.
If you are still sticking to these bygone strategies, it's time to start a blog. Blog helps you enhance your visibility.
You can effortlessly spread your objective and upcoming events to a diverse audience. Also, you can add anchor text within your blogs for donations or other blog posts.
Social media carries a lot of marketing potential. For the nonprofits who don't know the correct formats of engagement, it results in decreased reach. Creating Facebook or Instagram profiles is one thing, and using these profiles for blogging is another thing.
You need to stop the latter one and start a blog on your website. Blogging allows you to arrange your data in such a sequence that your audience can easily find what they are looking for.
Are you one of those organizations, who has a lot of unposted content? But you are unable to figure out a platform? We provide you with amazing nonprofit blog ideas that you can bring into use. Start a blog on your website, as it is the best platform for your content.
A blog isn't limited to your news information or event details. You can use it for multiple blog content formats, such as how-to articles, news, guides, opinions, and much more.
Whether you want to post stories of your clients, your fundraising journey, or the genesis of your objective, a website blog for Nonprofit Organization can accommodate all. Its objective is that you can market your content among the Jewish community effortlessly.
As a nonprofit, you will be working on a lot of short-term campaigns. However, creating an individual landing page for each campaign might result in a cluttered website.
Starting a website blog can help you get rid of these unnecessary landing pages. You can post blogs for short-term campaigns and use them as a landing page for that particular campaign.
Nonprofits have a dedicated team, but their beneficiaries and donors are unaware of it. Integration of a blog with your website will help you highlight your expertise.
You can post blogs about your team experts and their knowledgeable experiences. You can also accentuate their successful events in your website vlog, and it will help you build credibility.
Though blogs are demanding, they are worth it. Blogs enhance your visibility, establish your authority, and help you connect with other organizations/people working for similar causes. Also, it helps share your objective and provokes donors and volunteers for help.
The only drawback of blogging that we have witnessed so far is that it takes time. However, if it helps you effectively achieve your purpose, you are investing your time in the right place.