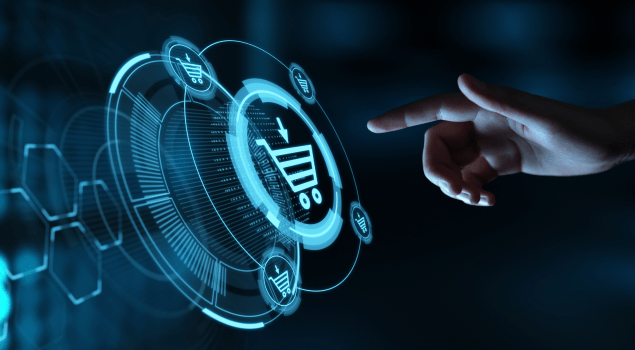 Each year almost 1.54 million nonprofit organizations are registered in the United States. If you are looking to increase your nonprofit organization's earnings, e-commerce can help you grow in the popularity department and expand your reach.
Selling items that your customers want and need on the internet can help you expand your contact list, create a feeling of community around your cause, and help you earn a lot of money.
Agencies like ours, i.e., Nevelis Web, can help you achieve all that and more. We specialize in developing nonprofit organizations and fundraising, with an experience that ranges over a decade. Studies say that only one-fifth of staff is trained in marketing at nonprofit organizations which is not a good sign. That being said, it is better to trust the experts.
Nevelis Web also provides services like websites for non-profit associations in Israel to develop and grow your nonprofit's identity in the virtual community. For instance, responsive websites for schools, colleges will help spread the name among the Jewish community.
The advantages are enormous:
Massive exposure for your cause
Avail Shopify nonprofit discount offers
Possibility of connecting Facebook Pixel to Shopify in order to better target specific social media audiences.
The increased likelihood of associating with specialized database services for nonprofits and much more!
Let's dive in and know what the other benefits are.
Modern life demands a buying experience similar to that of a large online store. Therefore, your contributors and consumers will be less willing to consume your products if your e-commerce site is not professionally designed and user-friendly.
Redesigning and rebranding your retail site can be the first step in expanding your donor base. To ensure the smooth running of your nonprofit, a mix of great design, nearly unlimited capacity, and efficient branding is necessary.
Once your donor base has access to a quality web retailer, they represent your cause and can help you raise brand recognition. We at Nevelis can help you with this aspect as we specialize in web development, branding and design, and nonprofit marketing.
Amongst the most evident benefits of E-Commerce to nonprofit organizations, reduced cost is the most effective one. This way, customers can benefit from some of these cost savings in the form of decreased prices. Explained below is how e-commerce can help you save money one way or another:
It makes marketing and promotion cheaper in the following ways; driving organic search engine traffic to your site, enabling you to benefit from pay per click, etc.
Secondly, A significant physical location is not required for an e-commerce merchant. Lastly, by automating billing, payments, and checkout, an e-commerce site will reduce the need for hiring employees. Optimizing the free 10K by Google for ads of nonprofits can help a lot to gain reach without cost.
In a nutshell, decreased costs for a nonprofit organization mean increased funds available for the cause.
In a retail outlet, the volume of information that may be shown is limited. It's tough to train personnel to interact with customers who need information from multiple product lines.
People can simply get more details on e-commerce websites. The founders of the nonprofit give most of the data. It is free to develop and maintain. Strategic planning can help nonprofits to manage their campaigns.
This is especially beneficial for the nonprofits, as they can promote and increase their reach for the cause the nonprofit is working for. In addition, once adequate information about the reason is known to people, they might become interested in becoming a part of it.
The better availability rate of internet retailers is another massive benefit of e-commerce to their business. It allows retailers to reach potential clients regardless of the time and place using Facebook ads. However, most physical retailers are available from 9 a.m. to 9 p.m., thus offering you a huge strategic advantage. Keeping an eye on productivity is essential in nonprofits and strategies can help to excel in this cause.
Another remarkably fascinating aspect of eCommerce is the ease with which you may obtain data for client monitoring. Most individuals are tentative to provide physical shops with their personal details like email addresses or postal codes.
However, you can obtain your user's name, postal address, email address, and phone number quite easily through eCommerce. This enables many options for you to communicate and form a relationship with them.
With our Digital services for Jewish nonprofits, your organization can also build trustable relationships with their customers and convince them to donate to the cause and support the Jewish Associative world including Synagogues, schools, universities, etc.
Nonprofits do not have the same needs and standards as for-profit organizations. Even with technology especially built to produce income like an eCommerce platform, nonprofits have specific platform characteristics that not every for-profit software can cater to.
However, online marketplaces are becoming more conscious of this issue and have begun to develop features selected that cater to the nonprofit sector.
Therefore, to save you from making a dreadful mistake, our team here at Nevelis specializes in developing automated systems. The donor data is effectively managed to retain and send regular newsletters. With that said, we keep you one step ahead from the competitions with our best eCommerce platforms for Nonprofits in Israel.